A novella of mine was just published at Aphelion webzine! It's a kind of sci-fi western sort of thing, you can read it here, under the serials tab.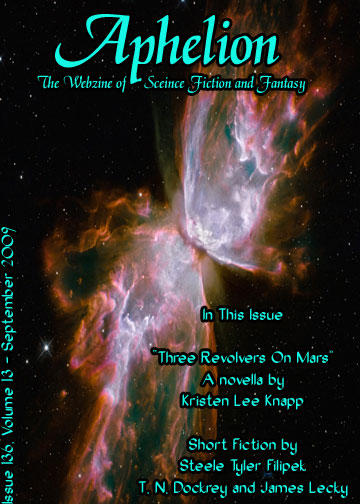 http://www.aphelion-webzine.com/index.html
Looks like I got top billing too! Awesome. Hope you enjoy it!
For anyone wondering about how my presentation went on Friday, it went well. Stammered a bit, but I covered most of my bases, showed the clips I wanted to show. My professor was really helpful and understanding. Comparatively, this week should be easier than last week. Less work, less hectic assignments. Maybe I can finally get some reading or writing done. . .